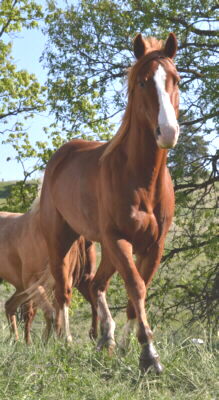 .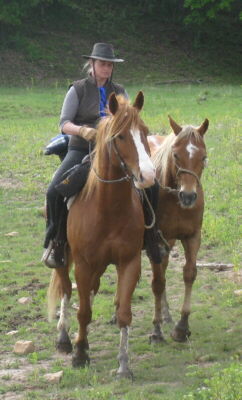 .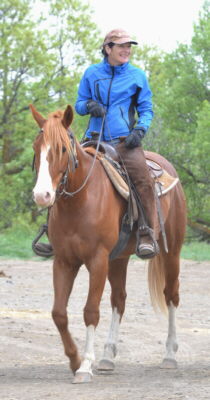 Charlie stands about 15 hands and weighs in with 1000 lbs. He was born and raised in the Black Hills area of South Dakota, he is used to rough country, timber, water crossings and rocky ground; his former owner roped calves at brandings with him.

At this time we use him at the ranch for trail rides and to work cattle, riders are usually somewhat experienced and they describe him as "funny", probably because he is not a push button horse but has character. He is easy going, neck reins, will work with and without other horses and has absolutely no bad habits (no bucking, no rearing, no bolting).

He blends in with the other horse in the middle of the pecking order.