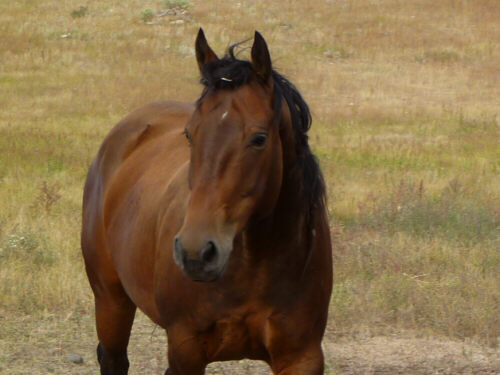 He is a grandson of Paddys Irish Whiskey, his dam a granddaughter of Doc's Hickory; Peppy San Badger, Docs Starlight, Doc O'Dynamite on his papers, Mr San Peppy, Sugar Badger, Doc Olena, Docs Prescription and Doc Bar (twice) just slipped off his papers - what more needs to be said about his potential?

"Plenty" is about 15.2 hands tall. He was professional trained as a two year old and ridden off and on at the ranch during the next winter. He has not been ridden since but we will give him some saddle time if somebody is seriously interested in him.

He has the potential to excel in any arena event. His breeder swears he would run barrels - I think he would eat up a cow team penning or roping.